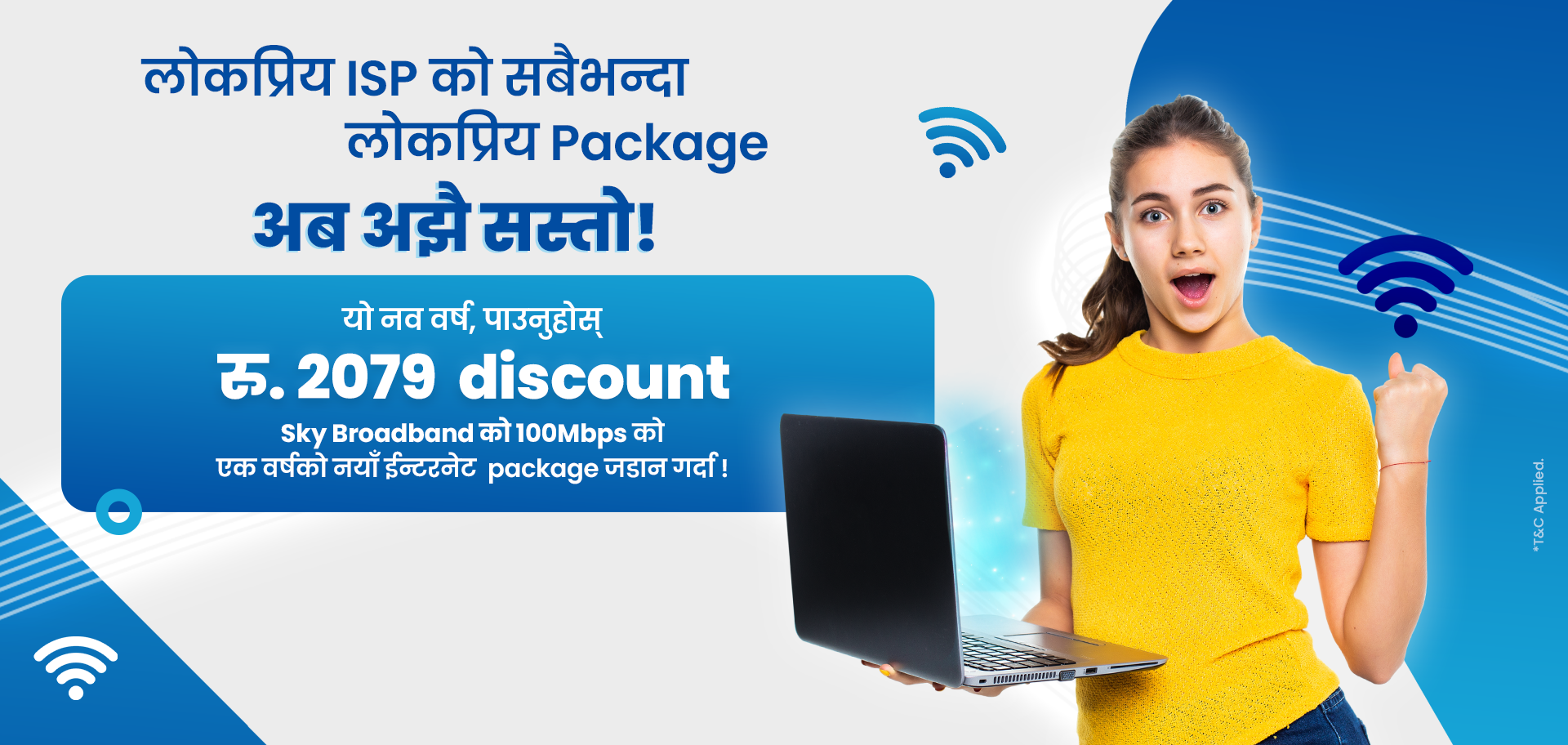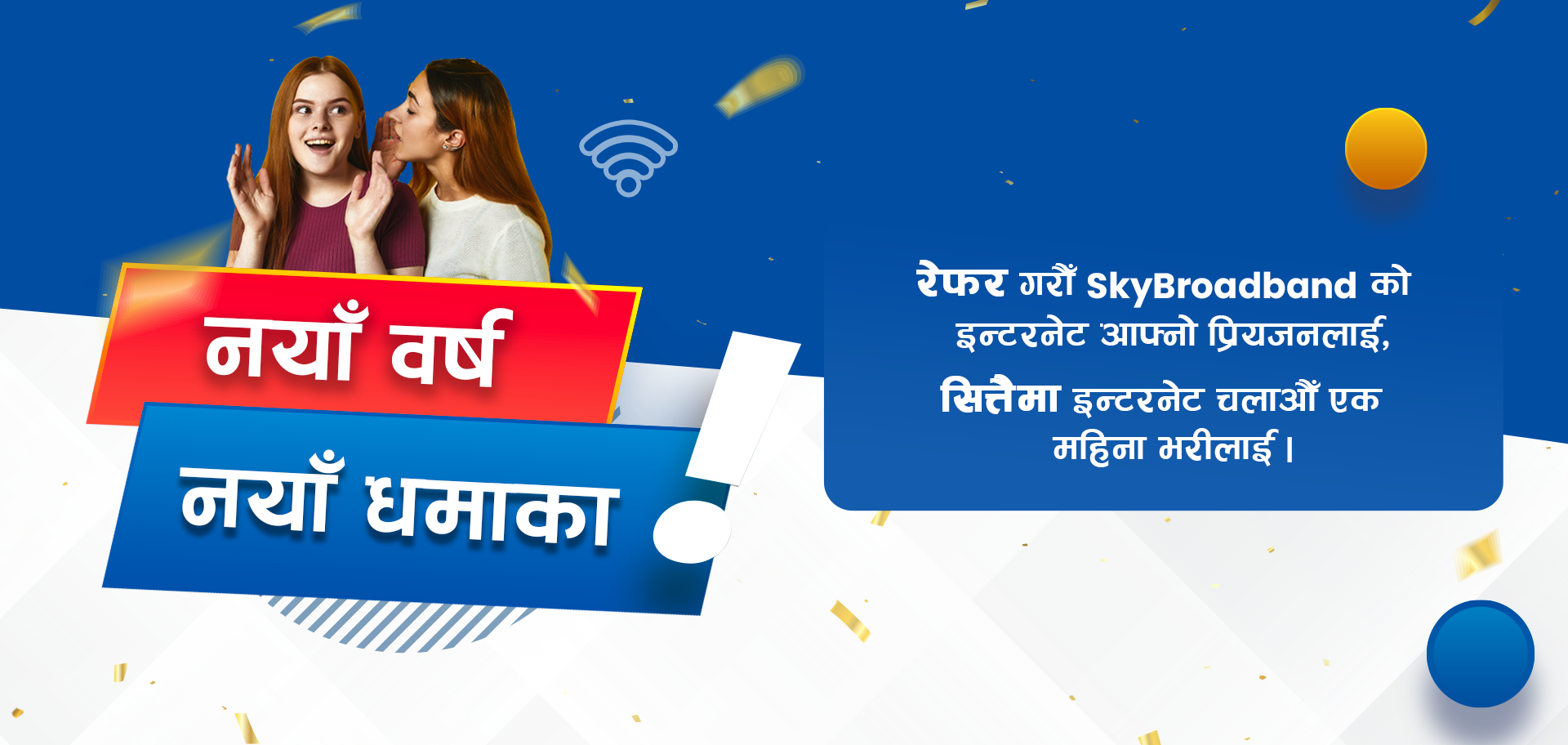 Experience

the Magic of SkyBroadband
Sky Broadband provides highly affordable high-speed internet along with a Digital TV Service that provides a wide selection of channels. All popular social sites like Facebook and Youtube are locally hosted so as to provide a fast and lag-free streaming experience. Sky Broadband hosts young and experienced technical experts working round-the-clock to provide the best customer service.
We are expanding our service all over Nepal.
We provide our services through multiple media like Fiber Optics (FTTH), Wireless Internet, and Satellite Internet.
We provide Residential broadband services along with SOHO packages and Enterprise packages.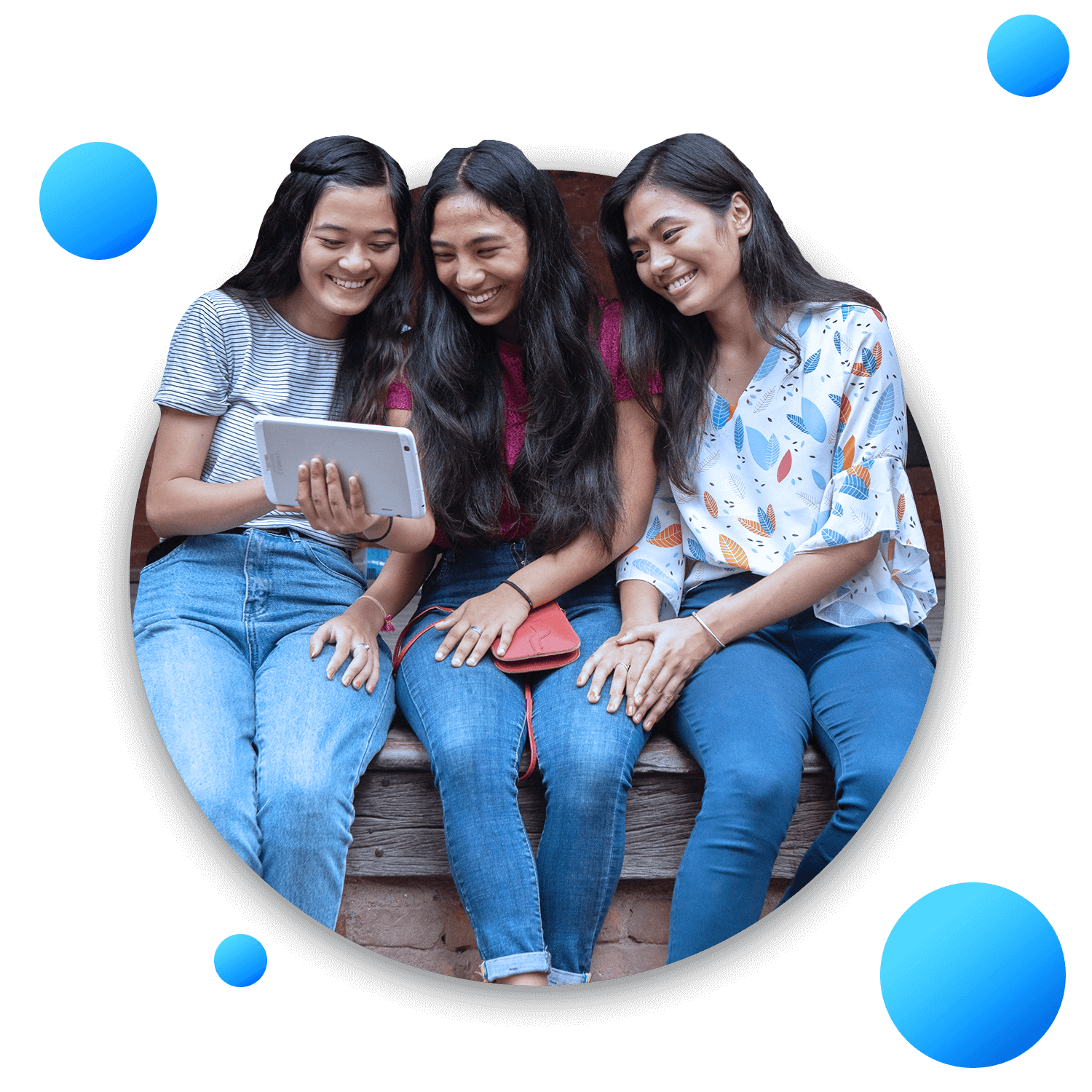 Ultra-speed Connection

99% Uptime

CDN Servers

300+ Channels

24X7X365 Support