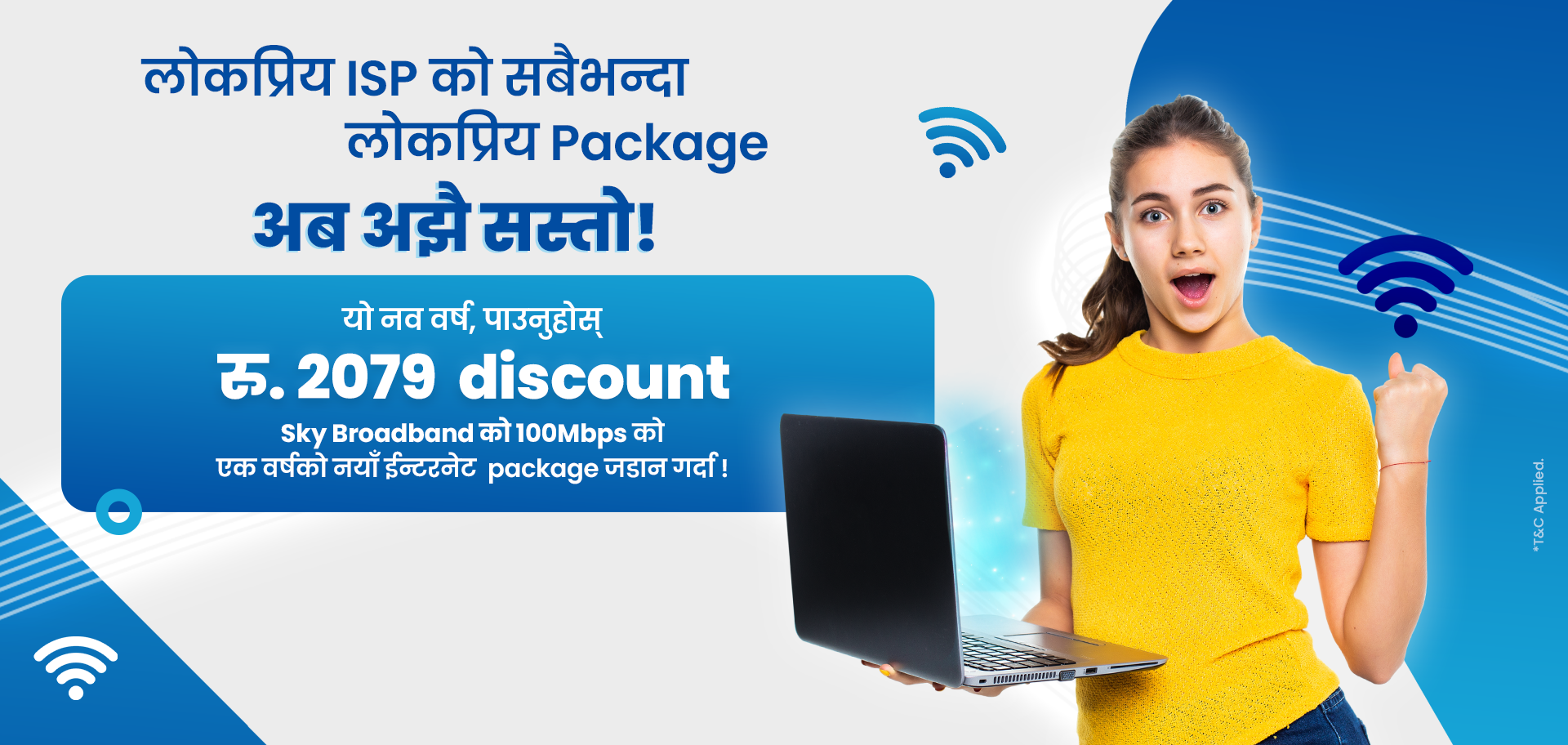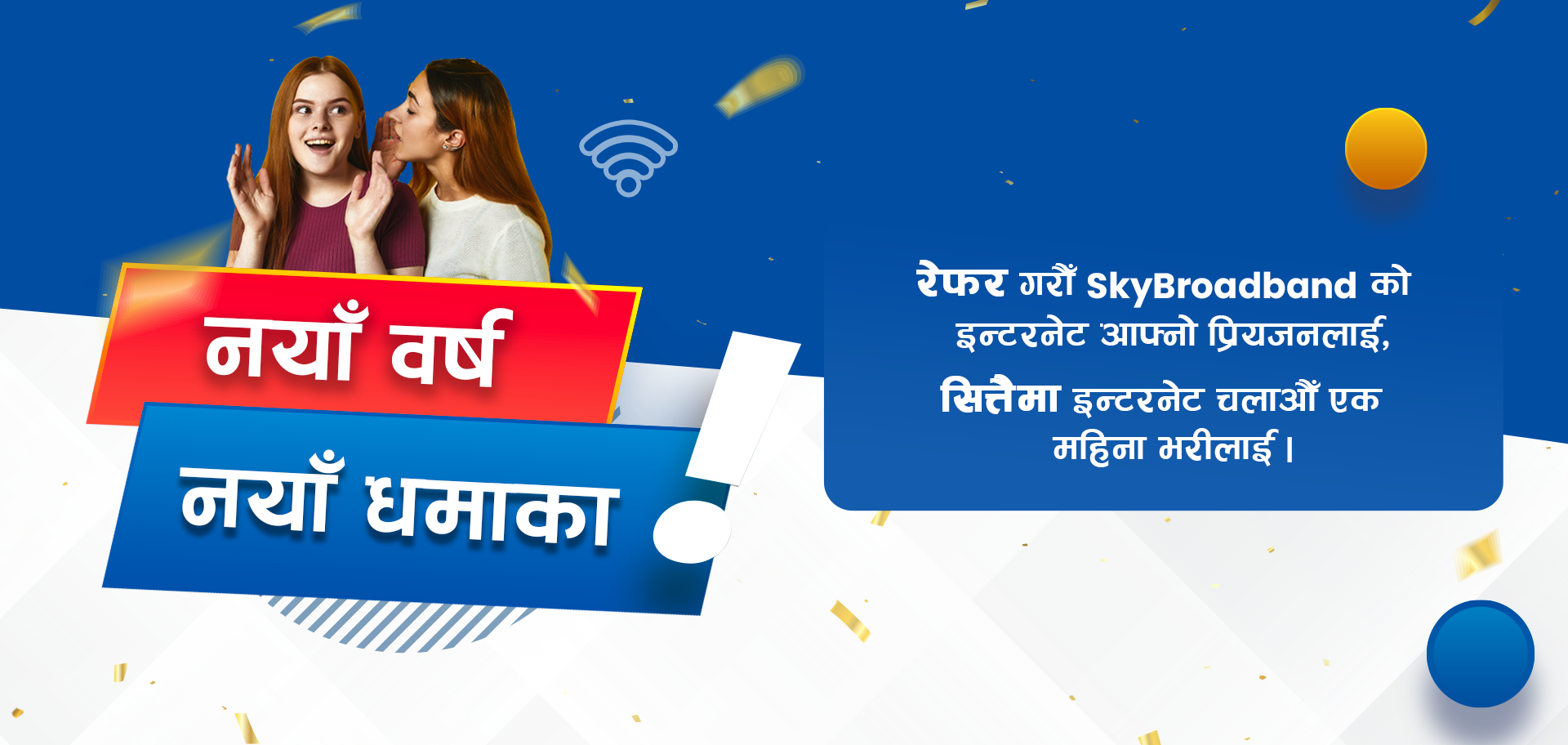 Experience

the Magic of SkyBroadband
Sky Broadband provides highly affordable high-speed internet along with a Digital TV Service that provides a wide selection of channels. All popular social sites like Facebook and Youtube are locally hosted so as to provide a fast and lag-free streaming experience. Sky Broadband hosts young and experienced technical experts working round-the-clock to provide the best customer service.
We are expanding our service all over Nepal.
We provide our services through multiple media like Fiber Optics (FTTH), Wireless Internet, and Satellite Internet.
We provide Residential broadband services along with SOHO packages and Enterprise packages.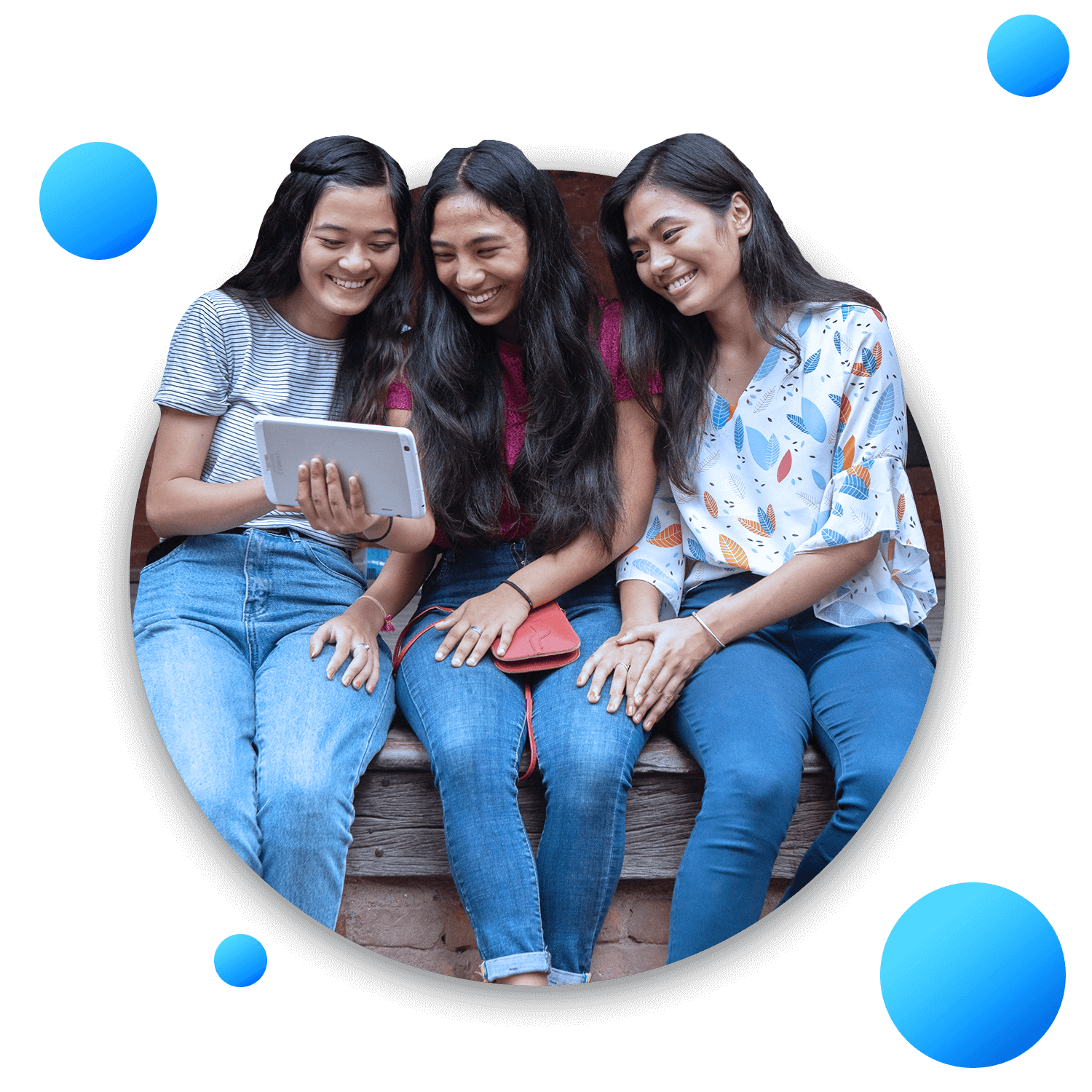 Ultra-speed Connection

99% Uptime

CDN Servers

300+ Channels

24X7X365 Support
Enterprise Cloud & Network Security Solutions

Have had their service for over 1 year, completely trouble free. Installers were a pleasure to deal with. Installation was actually less than estimate. Very fast & reliable.
Great Internet Surfing Experience in Nepal. I am fully satisfied with the service and i recommend everyone to install the internet service and live the life of joy.
The excellent support team and customer friendly treatment of the company makes me always admire the company.
Terms & Conditions
All prices listed above are subject to 13% VAT.
Above mentioned prices are for annual subscription only.
Router rental charge of Rs. 2000 and Security Deposit of Rs. 2000 will be applicable for all connections.
Rs. 2000 activation charge and Rs. 500 Security deposit for each Set Top box will be applicable extra if TV services are also required.
All the devices are rental only and should be returned if the service is terminated.
Refundable deposit will be returned only upon returning the devices in working condition.

Fair Usage Policy

(FUP) is applicable for all residential packages.
Only 5 meter Ethernet cable is provided for free during installation. Extra Ethernet cable charge of Rs. 30 per meter will be applicable.
Sky Broadband guarantees latency and speed within its own backbone and access network through direct-wired connection only.
For all Terms & Conditions please visit www.skybroadband.com.np/terms-and-conditions.